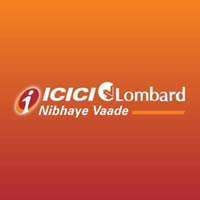 ICICI Lombard
A medical insurance policy, also called as health insurance, covers medical expenses for illnesses or injuries. It reimburses your bills or pays the medical care provider directly on your behalf. A comprehensive medical insurance covers the cost of hospitalisation, daycare procedures, medical care at home (domiciliary hospitalisation), ambulance charges, amongst others.
A health insurance plan helps you stay covered against various diseases. Additionally, it helps you boost tax savings. Under section 80D of the Income Tax Act, 1961, you can claim tax benefits against your health insurance premium.
Get coverage for your OPD requirements on a cashless basis. Befit covers your expenses across physical and virtual consultation by general, specialist and super-specialist doctors as well as physiotherapy sessions. This cover also caters to your other out of pocket expenses such as pharmacy, minor procedures, routine diagnostics and wellness program.