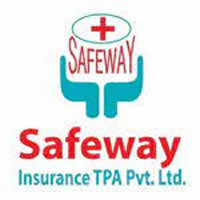 Safeway Insurance TPA Pvt. Ltd.
We have been licensed by I.R.D.A. As TPA in July 2005, and have setup our head office in New Delhi.
We are fully equipped with I.T infrastructure like Server, Computers, Printers and a State of the Art Software. We have a fully qualified and professional team of ex-Insurance industry professional and Doctors for running our Operations. We are equipped with latest IT infrastructure to meet out all requirements. Our website (www.safewaymediclaim.com) is well designed to provide comprehensive information to the Insured and the Insurer. We have tie up with more than 5,500 hospitals over the length and breadth of the country for giving cashless services to policyholders. Our Software is fully capable of handling claims and has ability to generate tailor made MIS reports/statistics as required by Insurance Companies/Organizations and other governing bodies like IIB, TAC & IRDA etc.